RWE

Rolf Wagels Edition Signature Serie

Together with Christian Hedwitschak I made the drum of my dreams. The RWE entered the market in 2005 and is one of the most succesful models by Christian Hedwitschak. In 2011 we introduced the compressor tuning rim!
And in 2014 we present the RWEchange, which sports the new ChangeHed skin skin holding system, which offers spectacular new options and possibilities as drum heads and tuning rims now can be changed and variably combined.
But the development continues: Since 2018 both the RWE and the RWEchange are fitted with the IsolatHED technology. The separation from skin and outer frame results in a significantly improved brilliance of sound and the frequency spectrum becomes much more homogeneous.
The RWE comes in two different models: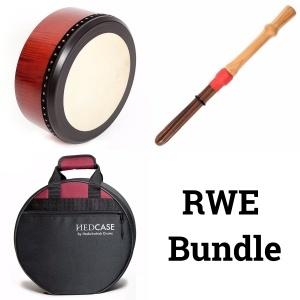 Netto: 565.97 EUR
RWE incl. accessories save 15 €!
+ RockMo or JazzMo
+ HEDcase 40
Lambeg skin
IsolatHED technology
compressor tuning frame
tool-less tuning system
red fiddle bottom maple veneer
classic design
Netto: 462.18 EUR
Signature series bodhrán
diameter 37 cm
frame depth 14 cm
Lambeg skin
ChangeHED: change head and tuning rim
IsolatHED technology
compressor tuning frame
tool-less tuning system
red fiddle bottom maple veneer
available, delivery time 2-4 days*
Netto: 565.97 EUR
RWEchange incl. accessories - save 15 €!
+ RockMo or JazzMo
+ HEDcase 37
Lambeg skin
ChangeHED: change head and tuning rim
IsolatHED technology
compressor tuning frame
tool-less tuning system
red fiddle bottom maple veneer
available, delivery time 2-4 days*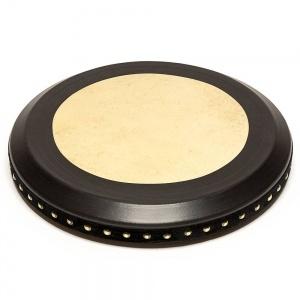 Netto: 121.85 EUR
Only at bodhran-info
RWE-Lambeg skin, taped,
with nails
mounted on skin holding frame
incl. storage/transport plate
for ChangeHED skin holding system
only one item left, delivery time 2-4 days*
Copyright MAXXmarketing GmbH
JoomShopping Download & Support